30 June 2016

Dave
United Kingdom
1 review
1 helpful vote
"Great place to stay in the centre of Istanbul's old district. Walk out the door into history!"
•

Leisure trip

•

Couple

•

Deluxe Double Room

•

Stayed 4 nights
눉This is a budget hotel so the rooms are very small and there are no extra facilities but we did not expect anything else for the price. A few minor repairs to wallpaper etc. would make a big difference to cosmetic appeal
눇Excellent location with views of Blue Mosque & Hagia Sophia Excellent air conditioning in room (cool & quiet) Friendly staff room regularly cleaned well
---
30 October 2016
George lo
Greece
Age group: 25 – 34
4 reviews
•

Leisure trip

•

Couple

•

Superior Double Room with Sea View

•

Stayed 1 night

•

Submitted via mobile
눇The amazing view at 5th floor superior double room No 502. Very friendly and helpful staff. They looking for the safe of my motorcycle opposite the entrance of the hotel.
---
20 August 2016

Mostafa
Saudi Arabia
Age group: 25 – 34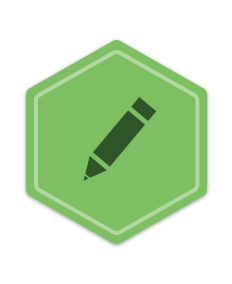 19 reviews
2 helpful votes
"Good location, Nice Staff, but need more attenation."
•

Leisure trip

•

Family

•

Superior Double Room with Sea View

•

Stayed 5 nights

•

Submitted via mobile
눉1. At our booking day we arrived late at night due to flight delay, they put us in -not so good- room first, they changed it to the room we booked in the morning. 2. The sheets in both rooms was torn! 3. Room service done our room only once. 4. The room is very small! but I guess that's how all the hotels are in that area. With that have been said, we liked the room, it was cozy 🙂
눇1. Staff are very nice and helpfull people, specially Mr. Gommah & Ms. Mervi. 2. Location is very good and near to all the attractions and very close to tram station. 3. The view from the room we booked was AMAZING! 4. The theme and decoration of the lobby is nice and beautiful.
---
2 August 2016

Aiman

USA

1 review

"Perfect Stay at the Heart of Istanbul"

•

Leisure trip

•

Family

•

Family Room

•

Stayed 1 night

눉Lobby was too hot and stuffy. Better airconditioning would be nice

눇The staff was super helpful

HOW TO BOOK A ROOM AT SULTANAHMET PARK HOTEL

Once you click on the RESERVATION headline on the main page, you can easily book a room by following the instructions that appear on the screen step by step.

Güncel fiyatlarımızı görmek ve online rezervasyon yapmak için: Öncelikle REZERVASYON linkini tıklayınız, açılan online sitemizden Book Now linkini tıklayarak gelen rezervasyon  panelinden  geliş ve gidiş tarihlerinizi, oda tercihlerinizi, oda tipini  seçerek, güncel fiyatlarımızla rezervasyonunuzu anında yapabilirsiniz.